plutos_revenge and I have been discussing the trailer for Judgment Day and we have a query re: a teeny scene.

Spoilery stuff behind the cut.



I screen grabbed this from the trailer, so it's obvious quite grainy. Is this Ducky talking to a shocked Abby and McGee in the squad room?

I was certain it is as the coat matches Ducky's coat, the height in comparison to Abby and McGee is right and the hair style is Ducky's, and am still 99.9% certain it is him. However, after watching it again and again
plutos_revenge isn't totally sure - which has now led me to question my opinion very slightly.

Opinions are appreciated.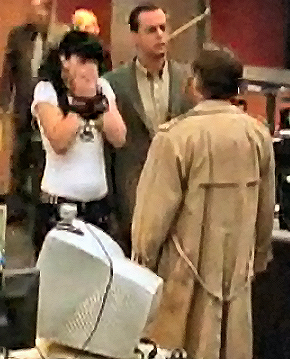 Is the character with his back to us Ducky?