I didn't get to watch much tennis yesterday due to 'invasion' by my parents, Godmother and her daughter. It was a lovely visit, so good to see them both again, however, it was, as these things always are, utterly exhausting. Thus, I intend to do very little on-line today and instead watch Rafa and Murray.
I know Fed won yesterday and understand he was back to form, is that correct
plutos_revenge
? I do hope so, I didn't want you to sit through another worrisome match.
Also my three favourite women all got through, although JJ appears to have picked up an injury, which isn't good. I really do wish they weren't all in the same half of the draw.
Also, Andy Roddick came through, which made me happy, although he did drop one set. I was correct when I said Hewitt would beat Monfils and to do so in straight sets was excellent. Djokovic also went through easily. Djokovic plays Hewitt next, so that should be interesting.
More Brits went out in the doubles and one pair one in the mixed. A couple more pairs play today. Will we get into the second week with any Brits left except Murray?
So I definitely won't be around much today as I need to rest after yesterday.
When
nicis_anatomy
started to post this meme last month, I promised her that I would do it in June. So I am keeping my promise. From seeing Nici's posts last month, I know several of my answers will be the same as hers.
(
Collapse
)
Day 26 - OMG WTF? season finale.
I ummed and arred about this question for quite some time. I was going to do with this season's finale of
NCIS
, but decided I'd already ranted about it; ditto Season 4's finale.
In the end I decided that as I'd switched 'favourite series finale' for 'favourite season finale', I'd do the same with this. So rather than a season finale, I'm going to go with a series finale.
And I give you
The Prisoner
.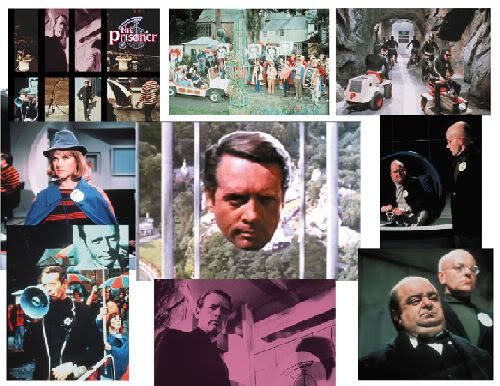 I loved the series, we had it on video, and the whole set up was fascinating and there were some superb actors and actresses. The setting was wonderful, I looked forward to watching each episode and really thought it would be a watch again and get on DVD in due course.
And then came the final episode and WTF? sums it up perfect for me :-( I know Patrick McGoohan didn't know how to end it, but I wish he'd found another way than the one he came up with. It totally ruined the series for me, I'm sorry to say. And when we got rid of the videos we never replaced them on DVD.
A very OMG WTF? and sad ending to what had been a wonderful series.
The Prisoner on Wiki
Six of One